London, United Kingdom – 23 October, 2023 – The International Centre for Trade Transparency & Monitoring (ICTTM) is delighted to announce the signing of a Memorandum of Understanding (MOU) with BEC (formally Birmingham Enterprise Community), a leading supporter of entrepreneurs and businesses around the globe and across various stages of their entrepreneurial journey. This MOU specifically offers BEC's members and their associated startups and scaleups priority access to the ADAMftd platform. This significant milestone makes BEC the first partner in the United Kingdom to gain access to the platform.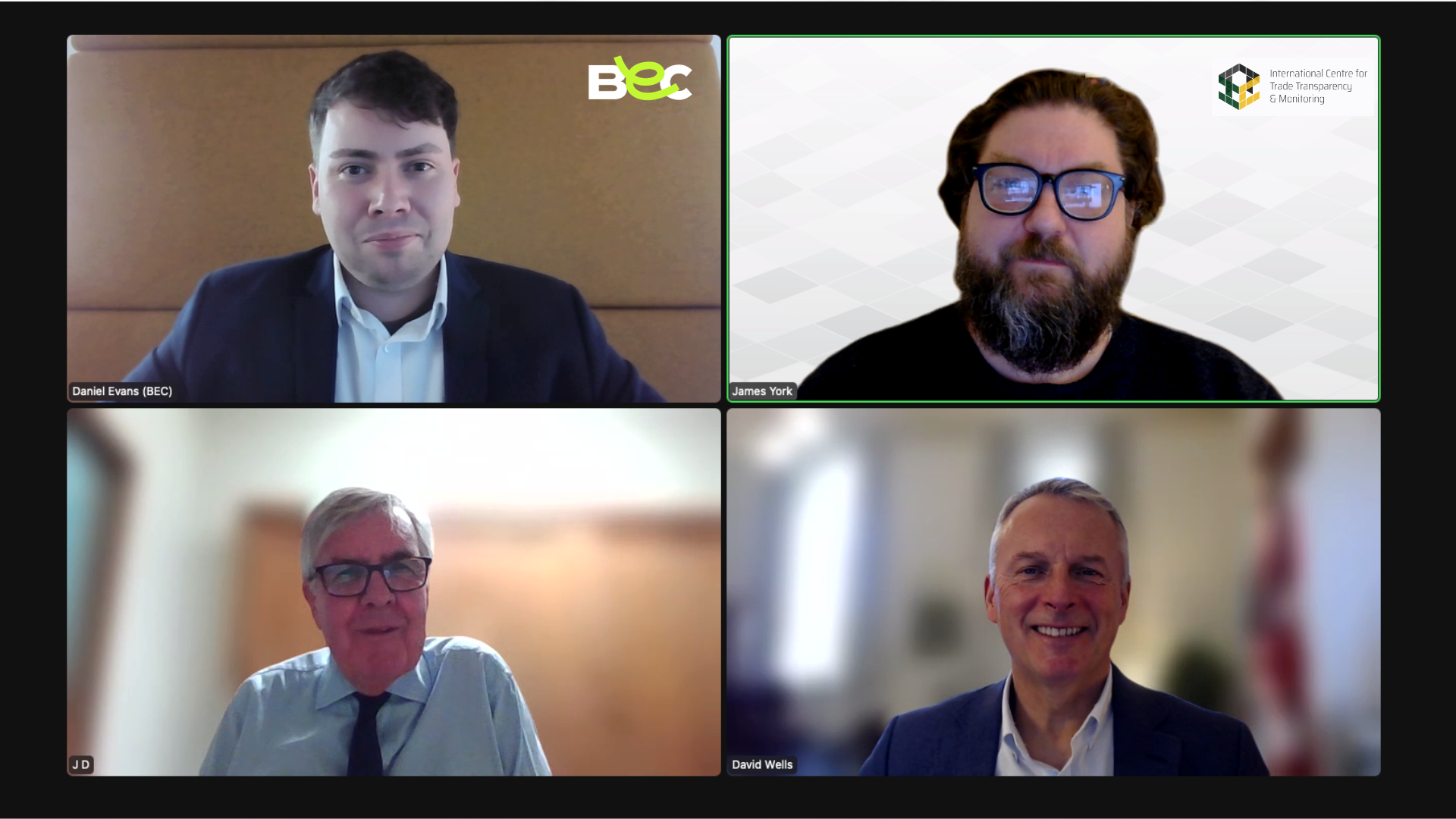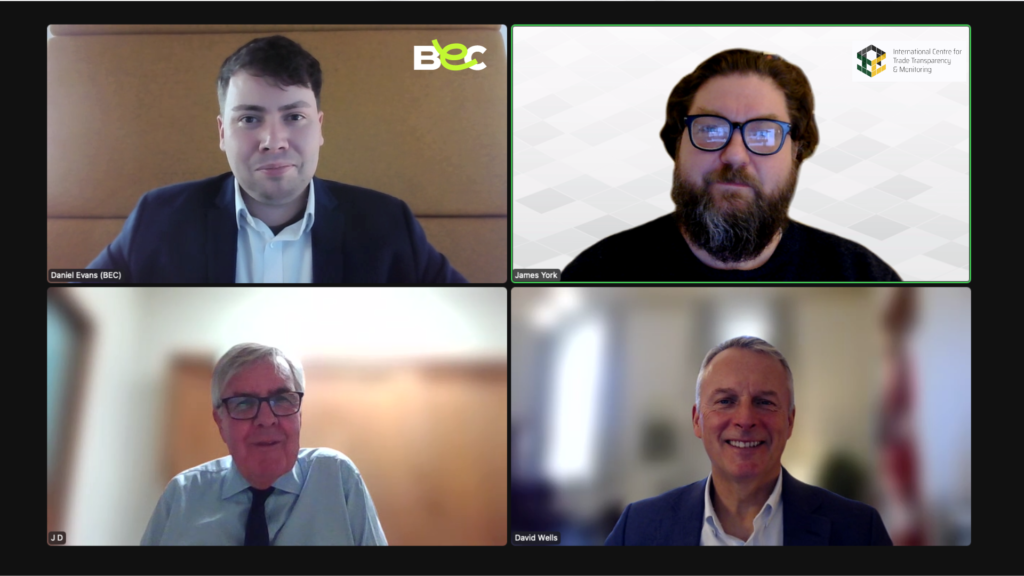 Photo: Daniel Evans (Top Left), James York (Top Right), Lord Waverley (Bottom Left) & The Hon. David Wells (Bottom Right).
This partnership signifies a shared commitment to enhancing the global entrepreneurial ecosystem by providing advanced trade transparency tools to BEC and their robust support structure for startups and entrepreneurs. By providing BEC's community with priority access to the ADAMftd platform, the collaboration aims to foster a more transparent, efficient, and innovative environment for businesses, fostering faster leaps from ideation to market readiness.
James S. York, CEO of the ICTTM, noted, "Our partnership with BEC is a strategic alignment of vision and purpose. By offering our ADAMftd platform to BEC's extensive network of entrepreneurs, we are helping to establish a more level playing field that will facilitate more transparent and efficient business operations for BEC's constituent members and stakeholders."
"We've developed a network of entrepreneurs with global ambitions." said BEC Chief Executive Daniel Evans, "By partnering with the ICTTM to gain access to the ADAMftd platform for our businesses, we are able to help them reach new markets quicker and more efficiently than ever before. I am pleased that the ICTTM has chosen us as its first partner in the UK and look forward to working with James, Senator Wells and the rest of the team". 
With the backdrop of the UK looking to find its place in a post-Brexit world, and having signed important trade agreements such as the UK-Australia Free Trade Agreement and Comprehensive and Progressive Agreement for Trans-Pacific Partnership, UK businesses are keen to be empowered to take advantage of new opportunities overseas to grow through trade. Therefore, this partnership will create a pathway towards UK businesses being able to access data and insight to help them navigate the challenges and opportunities within international trade and investment. 
About BEC
BEC (formally Birmingham Enterprise Community) is a dynamic platform that supports entrepreneurs, startups, and scaleups by translating their experiences as entrepreneurs into invaluable lessons and services. From mentoring and coaching to workspace and networking events, BEC is dedicated to helping entrepreneurs leap further and faster, turning their ambitious ideas into tangible business realities. Since 2019, BEC has supported businesses from over 20 countries and is based in Birmingham, West Midlands, United Kingdom.
About ICTTM
The International Centre for Trade Transparency & Monitoring (ICTTM) is a pioneer in promoting transparency and compliance in international trade. With a focus on technological innovation, ICTTM's ADAMftd platform is designed to analyze and navigate global supply chains, ensuring transparency, security, and efficiency in international trade operations.
The Directors of the Board of the ICTTM include: Hon. David Wells, H.E. Ambassador Sven Jurgenson, Viscount Lord Waverley, Hon. Charles Mok, and Hon. Iain Evans.
Contact
For more information about this partnership and upcoming initiatives, please contact:
International Centre for Trade Transparency & Monitoring
Email: info@icttm.org
Website: https://icttm.org
Birmingham Enterprise Community (BEC)
Email: hello@becleaps.co.uk
Website: https://becleaps.co.uk/