We believe it takes successful entrepreneurs to train entrepreneurs.
Supporting entrepreneurs from across the world
through every stage of the entrepreneurial journey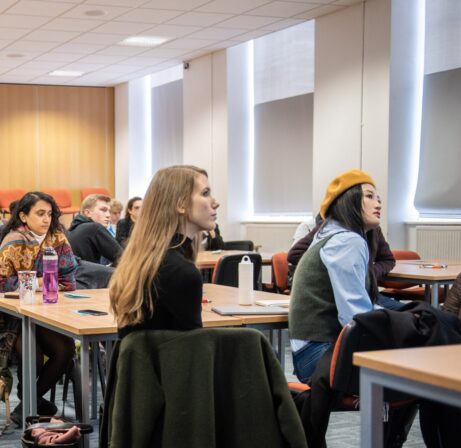 Proving Ground is a 6-12month rolling development programme for startups that are either in the product/service test phase or have completed a test phase and are now leveraging initial traction to grow.
Get Access to the Following & More
for your startup to showcase its work and pitch to investors through BEC network and partners such as The BullRing.
Working with you to create an initial development plan when joining the incubator, signpost you to internal and external resources, and will hold bi-monthly reviews to ensure you stay on track.
At the iconic 27-story Alpha building with exceptional office accommodation and unrivalled views across the city, surrounded by shops, restaurants and excellent transport links.
Across sectors and industries at your fingertips to ask questions from strategy to finance to legal and branding. Whatever questions you may have, our experts will be able to talk you through the answers.
Weekly Office Hours with BEC Team
To sit down with BEC team and guest experts to ask questions, get further support, and find solutions to problems you are experiencing.
Templates, tools, and partner resources that can save you over £5000
What Entrepreneurs & Founders Saying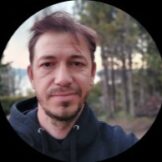 Great place to be. Sharing thoughts with other competitors, receiving tips from UK VCs or entrepreneurs, very helpful for our Deck construction and business planning. Thanks for giving us this chance.
Nicolas Balestrini, Co-founder of ORIGINO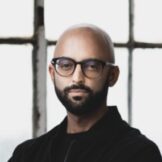 I liked the feedback session with BEC and we received interesting feedback from investors in a safe environment prepared to learn.
Leandro Ciappina, Co-founder of ArgenTAG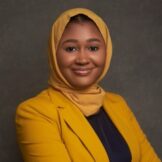 Really amazing people and amazing network. The founders of the program go the way to help founders with any challenges that they have
Surayyah Sani, CEO of YDS Online


I enjoyed the structure and content of the course. It has made me more aware of both internal and external emission and sustainabilty forces and how I can mitagate emissions in most aspects of my life and at work.
Adam Carver, CEO of BitGreen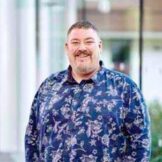 Having reviewed Startup Sprint programme modules/sessions in terms of content currency and likely impact, I am of the opinion that the programme covers the entrecomp framework in the manner in which it is presented.
Jason Evans, Deputy Head, Economics, Finance and Entrepreneurship: Aston Business School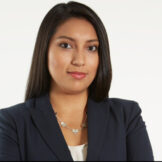 It is a practical way to learn the basics of entrepreneurship. We are free to bring our real challenges and look for support at any time. I appreciate the support from the BEC team and the connections I made thanks to the program.
Luciana Gaspar Zamora, Projects Officer at Warwick Enterprise


I cannot overstress how important entrepreneurship is to the future of this region and if you are thinking of setting a business up this is simply the only place to do it!
Andy Street, Mayor of West Midland

Birmingham Enterprise Community's FORWARD accelerator programme is exactly what our region needs. Birmingham is the major youngest city ion Europe, with under 25s accounting for nearly 40% of the population, so this is fantastic initiative to help fresh, young minds to succeed in business and entrepreneurship."


Young people have been hugely impacted by COVID and we are seeing many thousands respond by taking control into their own hands and starting a business. BEC's Skills for Tomorrow Programme certainly offers that, with the added benefit of being delivered by young entrepreneurs, for young entrepreneurs
Emma Jones
, Founder of Enterprise Nation


With grounded, focused feedback and support the program helped us sharpen our focus to a place we feel we can amplify the positive impact of our work while achieving a better market fit. We couldn't be more thankful!
Veronica Celis, CEO of EnlightAID


I did this programme at the start of lockdown when due to theatre closures, I lost 90% of my business. Thankfully, that has been recovered in part due to the mindset change the programme helped me with. cc funders Innovate UK"
Hannah Elsy, CEO & Founder of Hannah Elsy Production


FORWARD will provide an Innovative platform to foster innovation, collaboration and increased opportunities for early-stage ventures that with to take their business to the next level"


BEC has been like no other, the support, advice, and hospitality exceeded our expectations. The accessibility of so may resources right at your fingertips with the way BEC operates creates a truly unique experience. BEC helps you delve deep into your business & take action so that you can get the results you want."
Danielle Roberts, Founder of Unlimited You


Honoured to have been selected for the female founder scholarship on the BEC Startup Sprint! [...] The mentoring sessions were so insightful and have helped us tackle the important questions we have as a startup during this unprecedented time.
Dina Bahrami, Mayor of West Midland


With grounded, focused feedback and support the program helped us sharpen our focus to a place we feel we can amplify the positive impact of our work while achieving a better market fit. We couldn't be more thankful!
Imogen Morris, Imogen Embroidery Art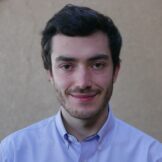 BEC gave us the opportunity to learn important lessons from VCs and ask them questions you don't always have the opportunity to ask in a personal one-to-one talk. It was a great learning opportunity.
Marcos Bruno, Co-founder & CTO of Merovingian Data
Ready To Take Your Business to the Next Level?
Application for BEC Proving Ground now open to join for 2022 year. If you have any questions please get in touch.